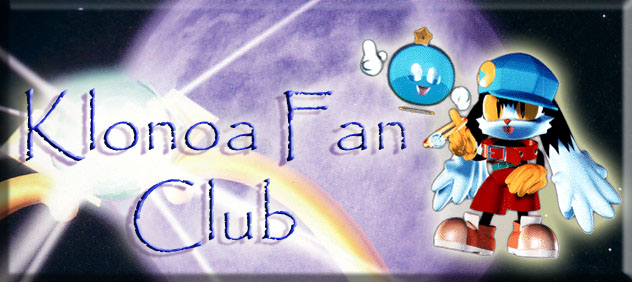 New klonoa Heroes and G2 Wallpaper!
Come in and check out my
Klonoa collection!
Hi and welcome all to the fantastic world of Klonoa. This cool cat has jumped his way into the hearts of fans from all over the world.
WHY IS THIS YOU MIGHT ASK?

Aside from the fact that this wonderful creature has been in many adventures, he has done the ultimate by surviving the ultimate adventure ... and that is to have the endurance to keep us in rapture for this unsung hero from the world of dreams.

This site is devoted to the World of Klonoa and the fans that remain loyal to it. May no other capture our hearts like Klonoa and his friends have.
In this site you will find many pages of great information on klonoa, including wallpapers, game information, original fan art, and much more.
Some information will not be available while updates are being made so be sure to stop by often to see what is new.

Click to go to WALLPAPER GALLERY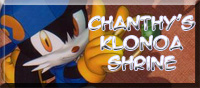 Click to go to
Chanthy's Klonoa Shrine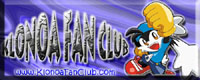 Copy this button to your page
if you want to link to this site.
Last updated February 20, 2004
contact: [EMAIL NOT AVAILABLE]

Klonoaphile
Webmaster